I have a proposal for you if you want to feel good all the time. What if I told you that playing Camel Cash Casino would make your day better? All things considered, it is an enjoyable and entertaining gaming experience. Since Camel Motion introduced it, it has grown to be among the most well-liked virtual casino games.
Simply put, social casino games are online spaces where you can play a free version of a traditional or real-world gambling game. You have no investment in them, so there is no financial danger. However, you do get compensated in the form of virtual prizes like coins and bonuses. It is designed for those who would like to play casino games comparable to those in Las Vegas but are unable to travel a long distance to do so.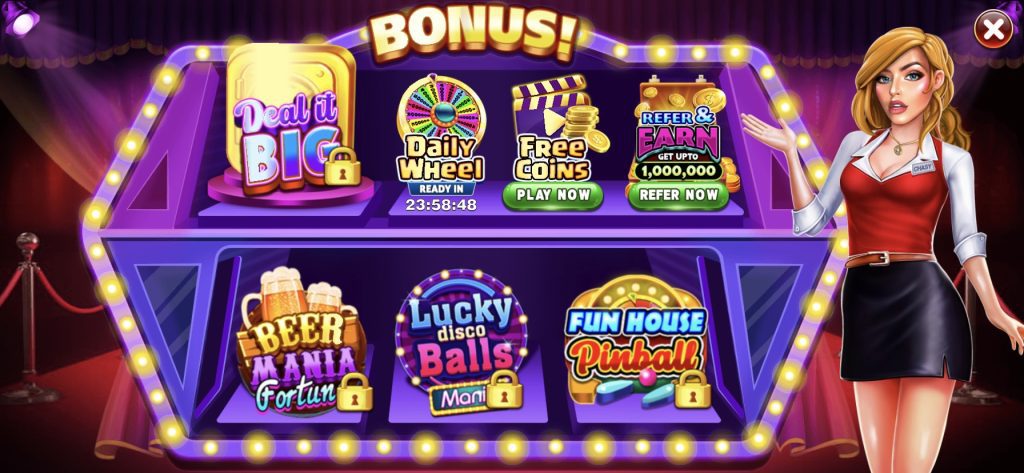 The Camel Motion's Camel Cash Casino is quite exciting. Its outstanding gameplay, gorgeous visuals, and a wide range of intriguing features have mesmerized players from all over the globe. It's time to investigate the setting of this amazing game in greater depth and explore the benefits of playing it.
Attractive Rewards & Bonuses 
Playing this game offers you a ton of advantages and rewards. Bonuses may be awarded on a Weekly, Hourly, or Daily basis. These tokens can be used to make wagers as the game progresses.
Furthermore, you'll receive a welcome bonus of 1,000,000 coins when you first enter into the program. Moreover, you have the chance to raise your currency total thanks to the VIP Bonus, Return Bonus, and Daily Spin.
Play the Cash Cards Album
This is a further crucial element of the game that draws participants in and encourages their participation. So you can finish a set of 18 albums or milestones using this ability. Once you've finished them all, you'll receive a sizable payment of 5 billion coins.
You must first gather a few cards in order to do this, though. Once you reach the benchmarks, you'll need cards like the Machine Card, Regular Card, Duplicate Card, and Gold Card on hand. You have a fantastic chance to increase your coin accumulation, which will make playing the slots much simpler.
More than 40 Slot Machine Games for You to Spin
The primary draw of any casino are its slot machines. They are, in my view, the most well-liked casino games. These slots offer players a genuine experience and are very excellent. There are more than 40 slot machines available, some of which are based on renowned literature and motion pictures.
You won't have any downtime. Slot machine games like Monster Frankenstein, Zeus The Almighty, Dr Jekyll Adventure, Buffalo Mania, Piggy Vault, Volcano Rocks, Jewel Riches, Treasure of Pharaoh and Wrath of Ares are some of the most well-known and commonly played ones. The most recent additions are Spooky Ghost, Farm Jackpot, and Robinhood of the Jungle. 
Play Slots in Portrait Mode as Well
Playing games in both horizontal and vertical modes is available at Camel Cash Casino. It can be a little annoying that the majority of games are typically played in landscape format. However, in Camel Cash, you can enjoy playing games with one hand only to help you unwind.
Spinning Slots by using one hand will allow you to avoid the hassle. Some of the slot machines that you can play in Portrait Mode include Wheel of Diamond, Jungle Queen, Power Respin, and Sizzling 777.
There is a lot of Variation in Bet Values
You are conscious that a slot machine has preset minimum and maximum bets. But in this game, it alters all the time. With each new level you reach, some part of the bet changes.
For instance, the restrictions for the same slot will alter in the level after the minimum and maximum bets are 100 thousand coins and 225 million coins, respectively. The variety and diversification of this casino gaming software are its primary advantages.
Don't forget to Explore the Mini Games Section
There are several ways in Camel Cash Casino with which you can get enough coins. You could check gathering all those extra coins off your bucket list by taking part in these minigames. Additionally, this might present a chance for you to discover something enjoyable to do while you take a quick break from the slots.
Popular minigames include Beer Mania Fortune, Lucky Disco Balls Mania, and FunHouse Pinball. 
Trying to get behind a game with complex gameplay is kind of a turn off. With this thought in mind, the gameplay of Camel Cash is made extremely easier. When you log in for the first time, you will be brought to the landing page. All of the features or the events or the games are right there on the page. 
With a single click, you would be able to access it all. Moreover, you can spin the slots with just one click, and playing Casino games would never appear to be so easy.
The casino world consists of a large number of games. Not only slot machines, but there are plenty of other card games also available. These card games are Blackjack, Baccarat, Video Poker, Craps, Keno Games, etc. Moreover, there is Roulette which you can also play. Just like the slots, these kinds of games also require a substantial amount of coins to bet. 
Save up enough in your kitty so that you can enjoy playing these games as well. The rules of them are pretty simple, all of which is provided in the "Info" section of the game. You just need to hit the "i" button to know all the rules. So, with all of these games for you to access, you may feel that you are right in the heart of Las Vegas. 
Also Read – https://magazineof.com/operation-blades-the-technology-revolutionizing-operations/
Conclusion
To sum up, Camel Cash Casino claims that its outstanding features will revolutionize smartphone gaming. It is by far the most popular and top-rated social casino game presently available. Even though it won't usually take up much of your time, it is compulsive. Without a doubt, your day will improve. Get Camel Cash Casino from the App Store or Play Store to maximize your gains and make every day easier.