It's easy to forget how important it is for safeties to watch the deep secondary, so here are the best safeties in Madden 24.
To be successful on defense, you need to do more than just put pressure on the quarterback. Safeties are important players who often go unnoticed but have a big effect on defense. They also win battles at the line of scrimmage.
Safeties are responsible for scanning the field and generally floating around on defense looking for chances to make plays, even though they don't usually cover the best receivers. In Madden 24, the best safeties walk the deep secondary and are fast and strong at the same time. The best safeties in the game are talked about, along with how they can fill in the gaps on defense.
Micah Hyde – 89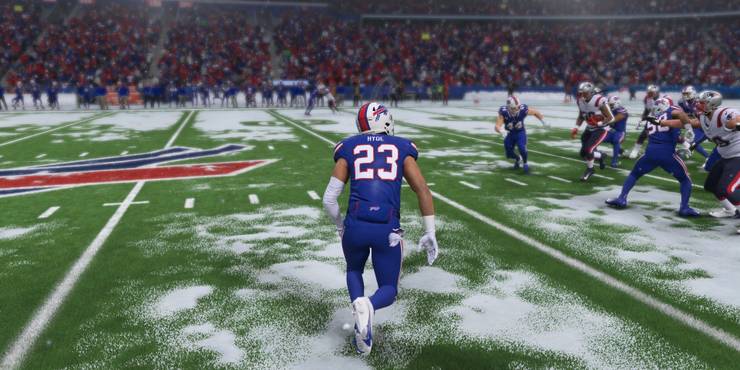 Micah Hyde became an important part of the Buffalo Bills after proving himself as a good safety with the Green Bay Packers. Hyde is a good safety who started out as a cornerback but switched places early in his 10-year career. He was only chosen for one Pro Bowl.
Like other safeties, Hyde can move quickly around the field thanks to his above-average speed (88) and agility (89). When it comes to defense, he's better at zone (91) than man (84), but he's one of the best at pressing (83) receivers at the line. The best things about Hyde are that he can spot plays (96) and stay aware (95) on the field.
Jordan Poyer – 90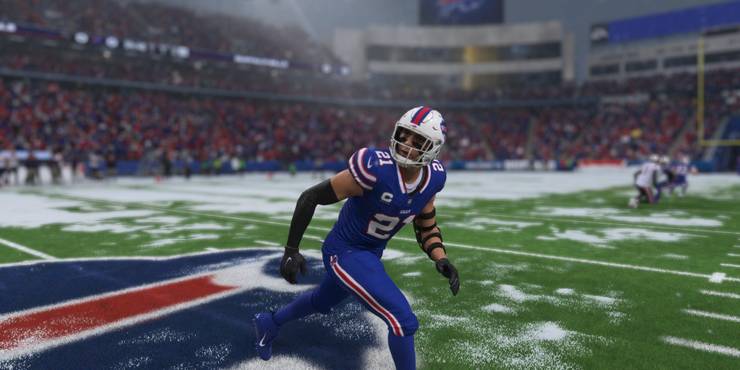 In the 2017 summer, the Buffalo Bills not only added Micah Hyde, but they also got Jordan Poyer to finish off their deep secondary. Poyer had a season full of injuries with the Cleveland Browns, but he made an immediate difference for the Bills. Poyer has only missed six games since joining the Bills in 2017.
The same way Hyde is, Poyer is much better at defending in zone schemes (94) than in man-to-man (90). To sum it up, Poyer is on par with his Bills teammate in every way. He has good scores in both awareness (92) and play recognition (91). Poyer and Hyde are two of the smartest safeties on the Bills team. They may not be the fastest or hardest-hitting, but they play very well.
Harrison Smith – 90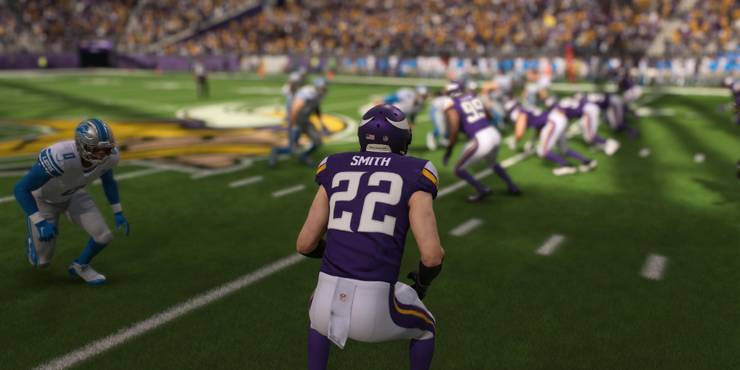 People worried that the Minnesota Vikings and Harrison Smith, their longtime safety, would break up during the summer. However, the two sides were able to work out a new deal, which is good for the Vikings' defense. Smith has played for Minnesota for 11 years and has been named to six Pro Bowls and one First-Team All-Pro.
Smith has one of the best injury records among safeties (95), even though he has missed at least one game in half of his career seasons. He does a lot better in zone coverage (86) than in man coverage (75), but Smith has amazing power (93) that hurts offensive players no matter what defense Minnesota uses.
Budda Baker – 90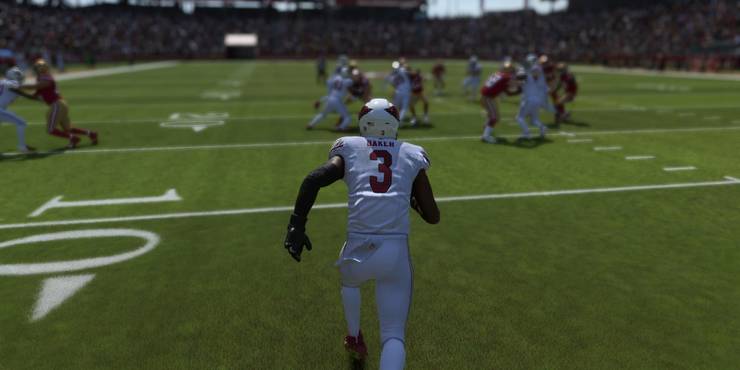 The Arizona Cardinals were competitive for a very short time, but now they're pretty much back to square one and are in the middle of a semi-rebuild. A lot of people thought that Budda Baker would be cut, but the Cardinals decided to keep the All-Pro safety as a strong veteran figure in the locker room.
Baker is one of the best strong safeties in the NFL on the field. The best scores for speed (91) and acceleration (92) are given to him, which lets him easily cover a lot of ground. With a fast change of direction (90), he can quickly adapt to chase ballhandlers (88). Baker could improve a bit more at age 26, but Arizona's safety is in the prime of his career right now.
Tyrann Mathieu – 91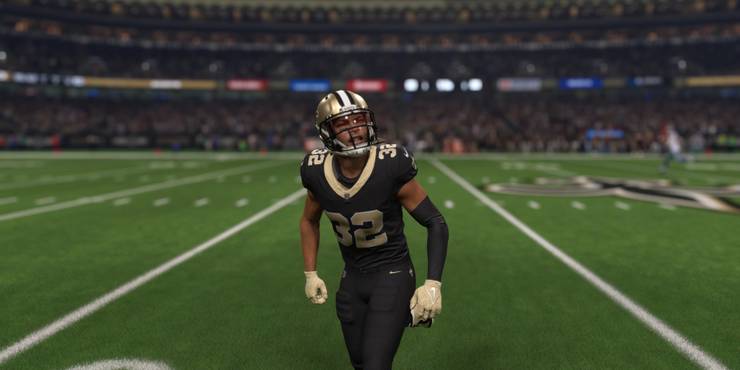 The three years Tyrann Mathieu spent with the Kansas City Chiefs from 2019 to 2021 were very good for him. He then found a new home with the New Orleans Saints. With a career-high six interceptions that season, the 10-year pro was a big part of Kansas City's defense as they made it to the Super Bowl.
While Mathieu and many of the other safeties have good speed (89), what makes him stand out is his ability to press players at the line of scrimmage (87). Mathieu's high toughness (94) can throw players off their routes, giving the defensive line more time to put pressure on the quarterback. Mathieu is also very useful on special teams, and among safeties, he has the best return (84) mark.
Jessie Bates III – 91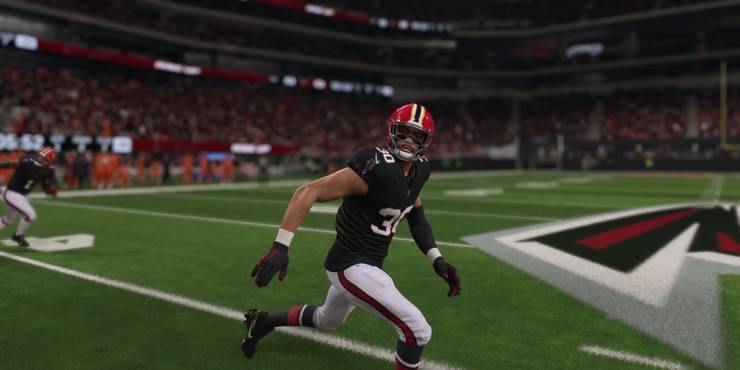 After proving himself to be one of the best safeties in football, Jessie Bates III got a huge deal with the Atlanta Falcons. The former Cincinnati Bengals defender helped the team get to the Super Bowl in 2021, and Atlanta's defense will be counting on him to help keep things stable.
Bates III has been in the league for five years and has only missed two games. This makes him one of the healthiest safeties (92) out there. The fact that he had a high awareness rate (95) last season helped him pick off four passes, which was the most of his career. He can quickly figure out what play the team is running (94) and just be in the right place at the right time.
Kevin Byard – 92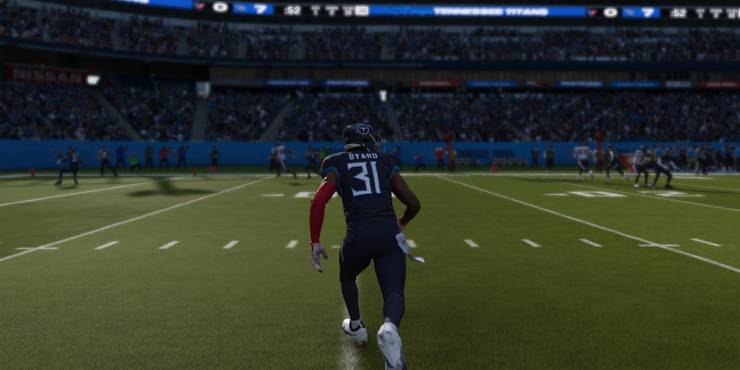 When it comes to defense, the Tennessee Titans are known for producing great players, and Kevin Byard is another one of them. Byard quickly became famous in his second season, when he picked off eight passes and was named to the First Team of All-Pro. During his seven-year career, Byard has never had a season with less than four interceptions.
Byard's job when he's not intercepting or blocking passes is to stop the player carrying the ball from getting any further. In terms of tackle rating, Byard has the best (82) among safeties, so if the ball carrier gets through the defense, Byard is the best safety to stop them. He also has the best injury rate (97), which means he can stay healthy on the field longer than other players.
Justin Simmons – 92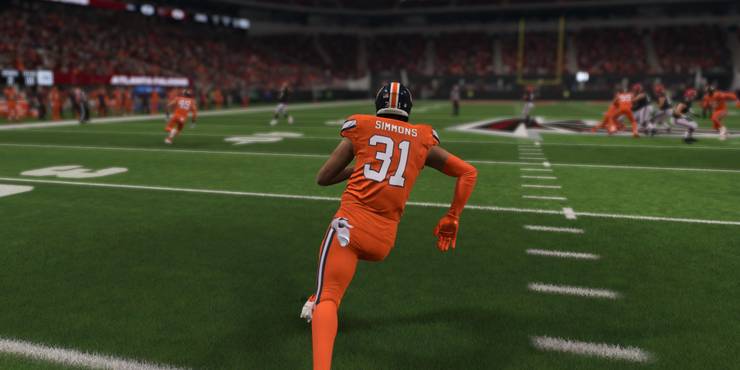 As he moves into his eighth season with the Denver Broncos, Justin Simmons has improved so much that he is now seen as one of the best safeties in the NFL. Simmons had the most interceptions in the NFL in 2022 with six. He also forced three fumbles, which was the most in his career.
Simmons is a tough defender who never seems to get tired (95), and he is also very quick (94). If the team gets into the red zone, the field gets much smaller and there are fewer passing lanes. QBs may try to lob passes to their targets, but Simmons can jump (96) just as high to break up the pass because he has strong legs.
Minkah Fitzpatrick – 93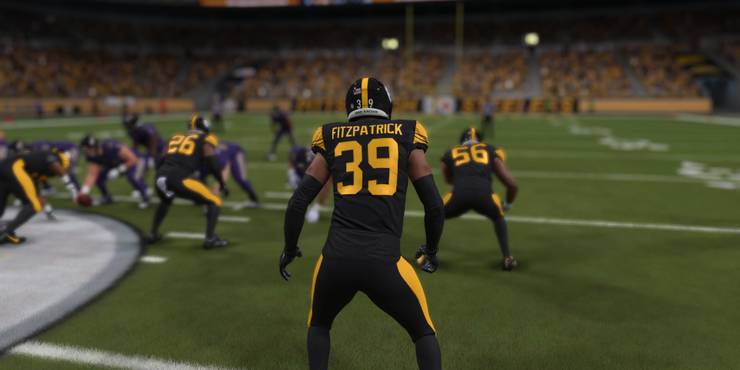 Like cornerbacks, there are two safeties in an NFL defense. But there's more to the difference between the two safeties than just which side of the field they cover. Free safeties are usually smaller players who can move quickly as defenders. Strong safeties, on the other hand, are taller players who can tackle bigger players.
It looks like Minkah Fitzpatrick is the best free safety in the NFL. He has the fastest speed (91) and the fastest sprint (92). As he locks down the Pittsburgh Steelers' defense, Fitzpatrick just had the best season of his career with six interceptions and a third All-Pro nod. He can zip around the field thanks to his lightning-fast speed, which makes him the best zone-covering (95) safety in Penalty Kick Online.
Derwin James Jr. – 95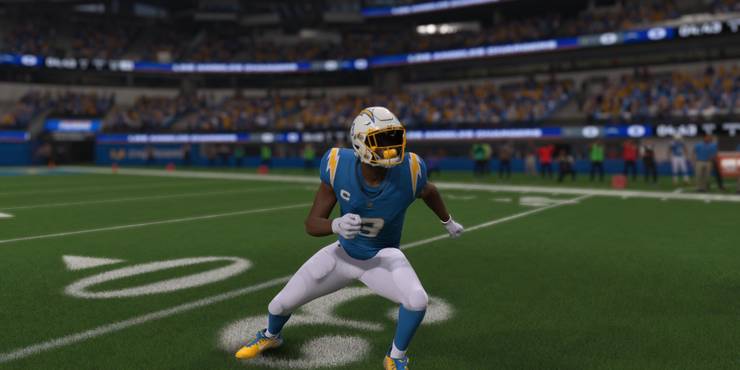 Deswin James Jr. of the Los Angeles Chargers is the best safety in Madden 24. Joey Bosa is making a mess at the line of scrimmage, and James Jr. is watching the defense. James Jr. was drafted in 2018 and came in second place for Defensive Rookie of the Year. He was also picked for the Pro Bowl and named to the First Team of All-Pro. He missed the whole 2020 season because of a knee injury, but he got back to being as good as he used to be and was named to two more Pro Bowls.
James Jr. is one of the best defensive stars in the NFL because he is both fast and strong as a strong safety. He has the best speed (91), acceleration (92), strength (77), and stamina (95) scores of all the safeties. He likes zone coverage (90), but he can also press players (83) well at the line to stop them from moving quickly. James Jr.'s only flaw is that he has an 86% chance of getting hurt, but if he stays fit, the Los Angeles safety is the best ever in Madden 24.