Nepal is a country of breathtaking beauty and adventure. From the mighty Himalayas to the lush jungles of the Terai, this small mountainous country has so much to offer travelers. If you're planning a trip to Nepal, here are the top places you simply must visit:
Blooger – Prisan Sinjali
Major Tourist Destinations
Kathmandu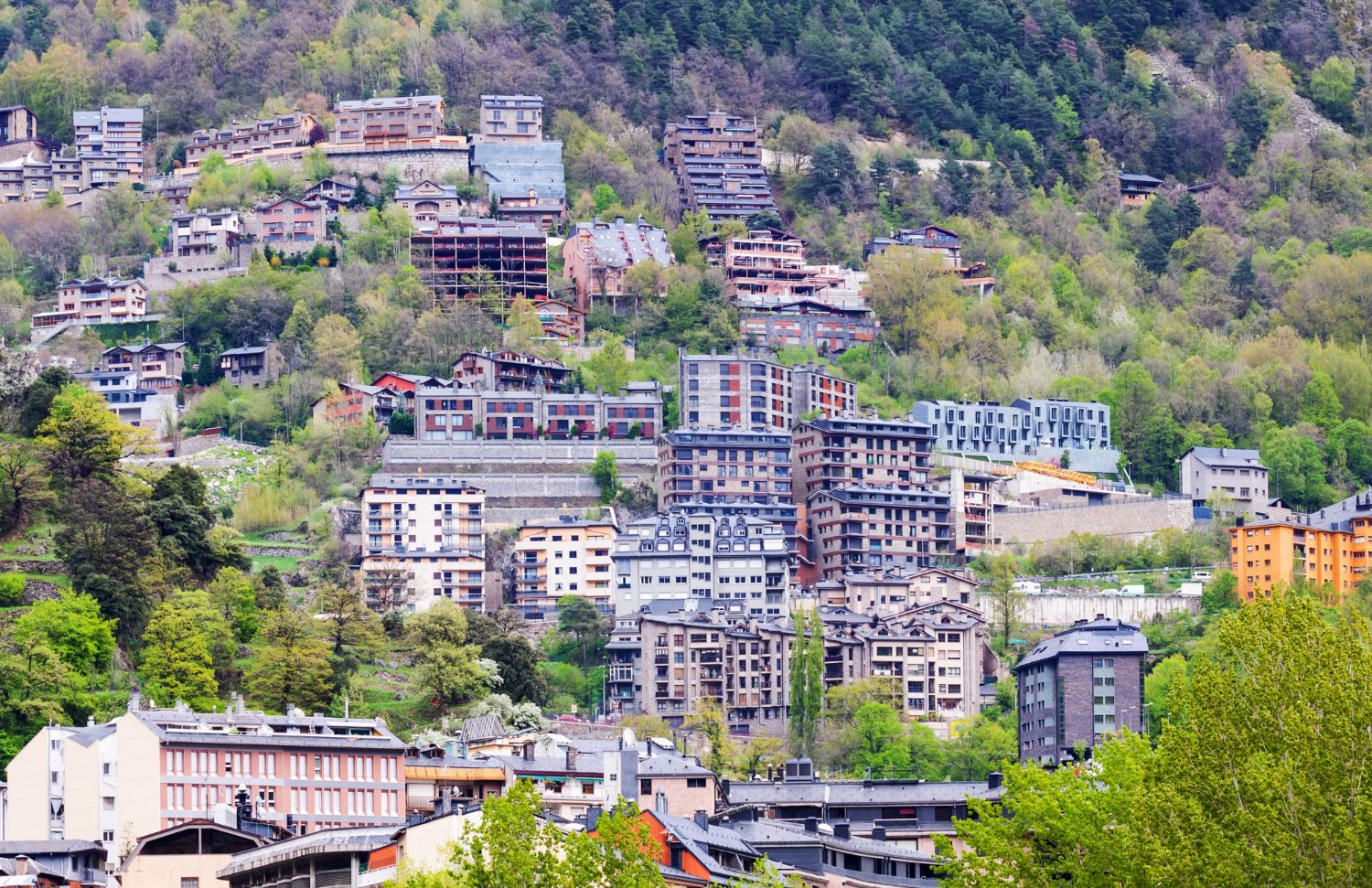 The capital and largest city of Nepal, Kathmandu is a fascinating blend of old and new. Spend time wandering around Durbar Square, a UNESCO World Heritage Site filled with historic temples and palaces. Visit Swayambhunath, also known as the Monkey Temple, which sits atop a hill and offers sweeping views of the city. Kathmandu is also a great place to shop for handicrafts and try authentic Nepali cuisine.
Pokhara
Nestled next to Phewa Lake with a backdrop of the Annapurna Range, Pokhara is Nepal's second-largest city and a popular starting point for treks. Take a boat ride on the lake, gaze at the mountains, or stroll along Lakeside. Be sure to visit the Peace Pagoda for beautiful views. Pokhara is more laid back than Kathmandu and a nice place to relax after or between treks.
Chitwan National Park
One of the best places in Nepal to view wildlife, Chitwan National Park protects fragile ecosystems that are home to endangered species like the one-horned rhino and Bengal tiger. Jungle safaris, either on jeep or atop elephants, allow you to spot wildlife. Stay in one of the many lodges scattered throughout the park for a true wilderness experience.
Top Treks and Hikes in Nepal
Annapurna Circuit
Considered one of the world's classic treks, the Annapurna Circuit loops around the Annapurna mountain range over 160 miles. The trail reaches a maximum altitude of 17,769 feet at Thorung La Pass before descending into lower elevations. As you circumnavigate Annapurna, you'll be treated to views of terraced hillsides, lush valleys, and snow-capped Himalayan peaks.
Everest Base Camp
While only the most experienced climbers reach the summit of Mt. Everest, trekkers of all abilities can hike to Everest Base Camp. The two-week trek starts with a flight to Lukla, then winds its way through Sherpa villages and over high mountain passes before culminating with jaw-dropping views at base camp. Catching a sunrise over Everest is a truly unforgettable experience.
Langtang National Park
Close to Kathmandu but much less crowded than famous parks like Everest, Langtang National Park has spectacular alpine scenery. The Langtang Valley trek is great for those short on time as it can be completed in just one week. Stop in the high mountain village of Kyanjin Gompa and continue to Tsergo Ri for breathtaking Himalayan views. Look out for red pandas, Himalayan black bears, and over 200 species of birds as you explore the park.
Spiritual Sites and Temples
Lumbini
As the birthplace of Buddha, Lumbini is one of the world's holiest Buddhist sites. Visit ancient monasteries and stupas, tour the sacred Maya Devi Temple that marks where Buddha was born, and reflect in the peaceful gardens. With pilgrims from around the world, Lumbini oozes spirituality and tranquility.
Janakpur
An important pilgrimage site for Hindus, Janakpur is where Sita, the heroine of the Ramayana epic, was born. Marvel at the bright colors and intricate carvings of Janaki Mandir, the large temple dedicated to Sita. Immerse yourself among devotees bathing and praying at dozens of sacred ponds, known as kunds, throughout the city. The vibrant Janakpur is the perfect place to fully experience Nepal's Hindu heritage.
Unique Towns and Villages
Nagarkot
Ideal for enjoying Himalayan vistas without going on a trek, Nagarkot is just 32 kilometers from Kathmandu. Stay in one of the lodges dotted along the ridge and wake up early to catch the sunrise illuminating the mountains. On a clear day, you can see peaks like Langtang, Ganesh Himal, and even Everest. After taking in the views, hike down to neighboring villages filled with farms, temples, and stone houses.
Bandipur
Nestled on a mountainside south of Pokhara, Bandipur is one of Nepal's hidden gems. Soak up its charming atmosphere strolling along pedestrian lanes lined with traditional Newari houses and temples.
Namche Bazaar
The gateway to Mt. Everest, Namche Bazaar is a busy trading town for Sherpas. Acclimatize with a few nights here before continuing to base camp and enjoy excellent views of Ama Dablam and Thamserku.
Ilam
Known for its tea estates, rolling hills, and Subtropical forests, Ilam offers a peaceful atmosphere in eastern Nepal near the Indian border. Stop by the grand 19th-century mansion of Mai Pokhari set amid stunning scenery. Don't miss visiting the picturesque Antu Pond with reflections of the surrounding hills.
Khaptad National Park
Covered in coniferous forests, Khaptad National Park protects endangered animals like the Asiatic black bear and musk deer. Go birdwatching to try and catch a glimpse of the Impeyan pheasant, Nepal's national bird. The highlight is the Khaptad Baba Ashram, high up on a ridge with great views.
Koshi Tappu Wildlife Reserve
Home to around 500 bird species as well as wild buffalo, gharial crocodiles, and Gangetic dolphins, Koshi Tappu is a birdwatcher's paradise. Take a relaxing boat safari ride along the river and marshes to try and spot the many species, especially birds like the Bengal Florican. The reserve boasts one of the last habitats for arna, a wild water buffalo.
More Top Places to Visit in Nepal
Bhaktapur
Like Patan, Bhaktapur is an ancient Newari town located near Kathmandu that is filled with temples and artistic heritage. Wander through Durbar Square and visit highlights like the Golden Gate and 55 Window Palace.
Bardia National Park
In western Nepal bordering India, Bardia National Park protects critical habitat along the Karnali River. Spot wildlife like leopards and Gangetic dolphins on jeep safaris through the park.
Gosaikunda
A sacred Hindu and Buddhist site, Gosaikunda is an alpine lake situated high in the Langtang region. During August pilgrims flock here to bathe and pray during the annual Janai Purnima festival.
Tansen
A hilltop town in west-central Nepal, Tansen boasts great views and interesting architecture. Visit the historic Sital Pati square, browse colorful markets, and climb up to Shreenagar Hill to see the Rani Mahal palace and take in sweeping vistas of the surrounding lands. The town has a rich cultural history and a relaxed vibe.
Patan
Most visitors to Kathmandu also make time to visit Patan, just across the Bagmati River. Browse through Patan Durbar Square to admire ancient royal palaces, shrines, and the Krishna Mandir, built entirely of stone. Wander side alleys and busy market streets to observe artisans carving statues and creating thangka paintings. Be sure to stop by the Patan Museum to learn about the city's rich cultural history.
Conclusion
Nepal is a country blessed with tremendous natural beauty, a rich cultural heritage, and some of the friendliest people you'll encounter anywhere. From the soaring Himalayan peaks to the steamy jungles of the Terai, this small nation packs in incredible diversity. Use this guide to the top places to visit in Nepal to help plan your own adventure. Whether you want to climb Everest Base Camp, boat on a pristine lake, or wander ancient alleyways, Nepal will exceed your expectations. With endless opportunities for exploration, the biggest challenge will be deciding where to start!
Visit – magazineof