Want to take a break in the sun and maybe have a drink? Here are the best Nintendo songs that are Summer-inspired!
Oh, summer. Summer is great, right? Summer is the best time to relax and recover before the worry of fall because it is hot and there are lots of fun things to do. And what better way is there to unwind than to listen to Nintendo's fun summer songs?
Nintendo has made a lot of games that let you escape from everything. And a lot of the music they made for those games is great for summer. Get some sunscreen on and get ready to play these Nintendo summer songs.
Alola's Pokemon Center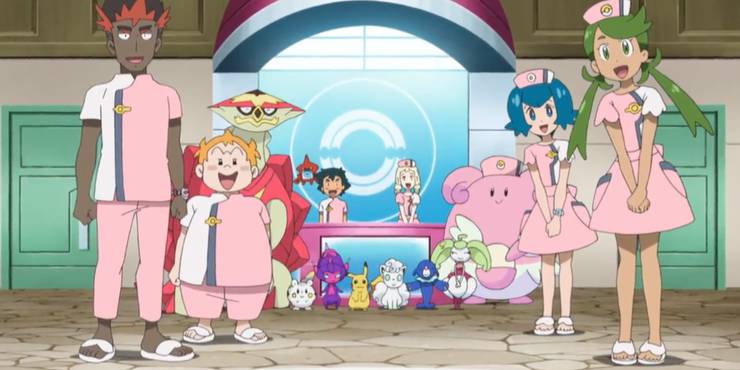 In Pokemon Sun and Moon, the area called Alola is full of Pokemon that live in warm areas, beaches, and music that sounds like summer. And the Pokemon Center also feels like a summer song.
The main melody is that famous Pokemon Center theme, but the strumming strings, percussion, and jingling bells add a calmer tone. You need to have fun in the summer and rest up for the colder months, and this music does both perfectly.
Dark Pit's Theme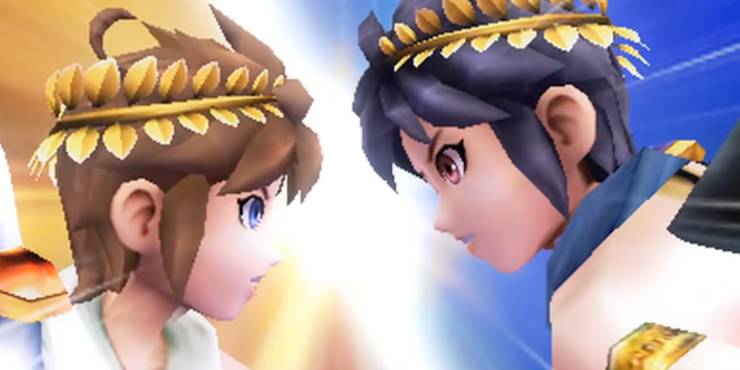 You can't always enjoy summer because it's all about making sandcastles and swimming in the ocean. This song's main star is the guitars, which stand out thanks to the strong orchestra playing in the background. Dark Pit's Theme from Kid Icarus: Uprising is really hot.
The music makes me think of how hot it is in the summer when you spend all day trying to find some shade but can't. Also, it makes me think of getting hit in the face by a Dark Pit's Staff pointy thing.
Abandoned Beach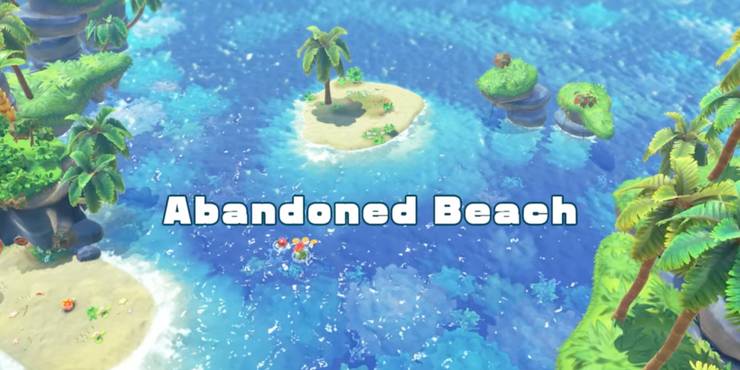 For some people, the Abandoned Beach from Kirby and the Forgotten Land might not be the first place they think of when they want to spend the summer. But this empty shortline has a happy soundtrack that makes you want to discover what you don't know.
The steady beat of the drums, the melodies of the wind instruments, and the percussion instruments make you want to get up and move. Make sure to play this song over and over while you're in the water or driving along the coast.
Outset Island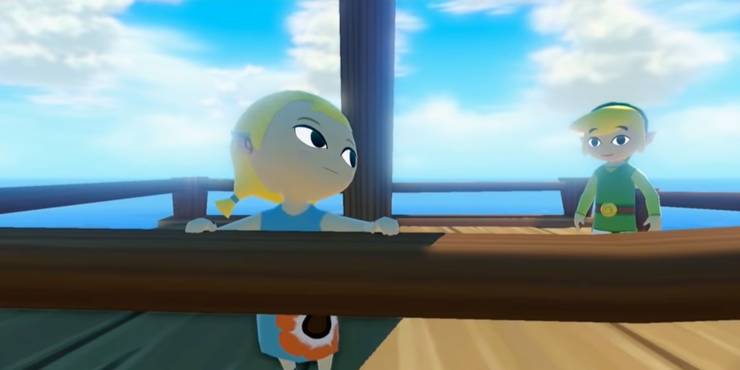 The best time to see the world through travel is during the summer. But sometimes you need a little push to get going. The theme from Outset Island from The Legend of Zelda: The Wind Waker is one of the best songs on Nintendo's record for the beginning of summer because of this.
The steady beat of the tambourine, the harmony of the strings and wind instruments, and the soothing music all make you want to go on summer trips. This song makes you feel at home and at ease, but it also makes you want to keep going on your quests and travels.
Ska-BLAM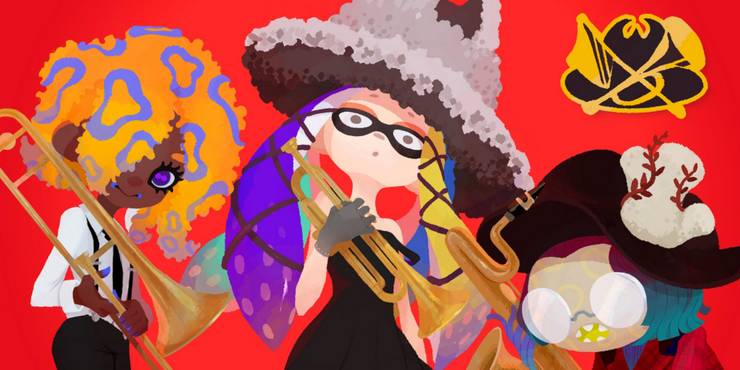 Ska-BLAM, which came out during the summer of Splatoon 3, blends Jamaican and American ska sounds with the blam of being hit by a Roller. This song was made by Yoko & the Gold Bazookas. It starts with a lively drum and brass part.
This crazy and catchy tune quickly builds up before jumping right into the main chorus of the song. It will make you think of fun summer days spent outside fighting water balloons. Or, fun summer days inside when you successfully protect your turf.
Coconut Mall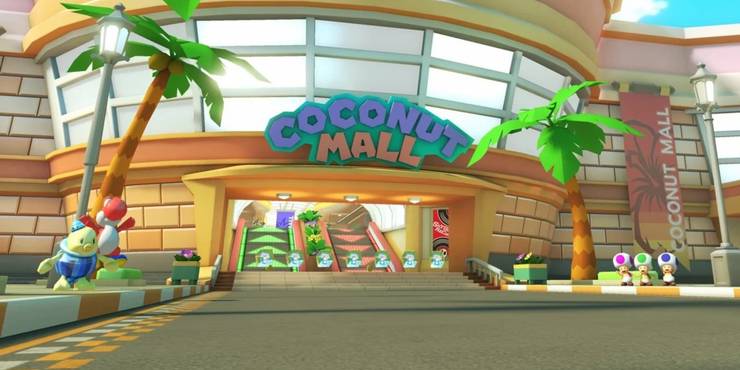 Summer can feel like it's always moving faster than you, which is why you have to chase it down. Also, what music is better for chasing races than Coconut Mall? Coconut Mall is a racetrack that takes place on Isle Delfino from Super Mario Sunshine. It was first released for Mario Kart Wii.
There are sales and loops and turns in this shopping center. This song is accompanied by a jazzy, upbeat music with a lot of steel drums that makes you want to look out for great summer deals as you pass your racing opponents.
Bubblaine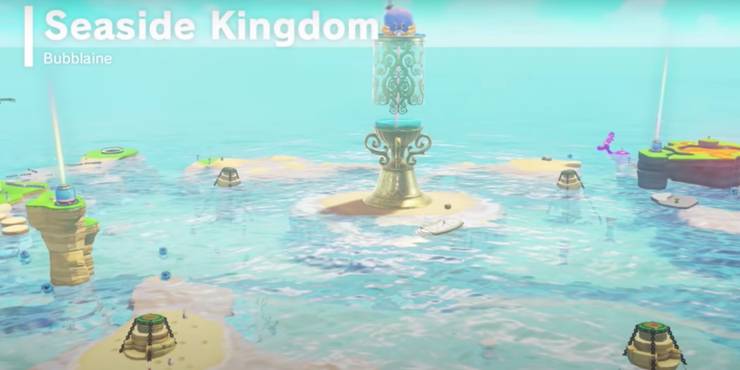 It makes sense that Bubblaine, a lovely resort in Super Mario Odyssey's beachy Seaside Kingdom, would have a relaxing summer music. A soothing guitar leads this song, which also has a chorus of strings, drums, a piano, and even an accordion.
You can swim in the clear blue water, enjoy the many beautiful sights, and just soak up the sun in Bubblaine's theme. So, why don't you forget about your problems and focus on relaxing when this tune comes on?
Tortimer Island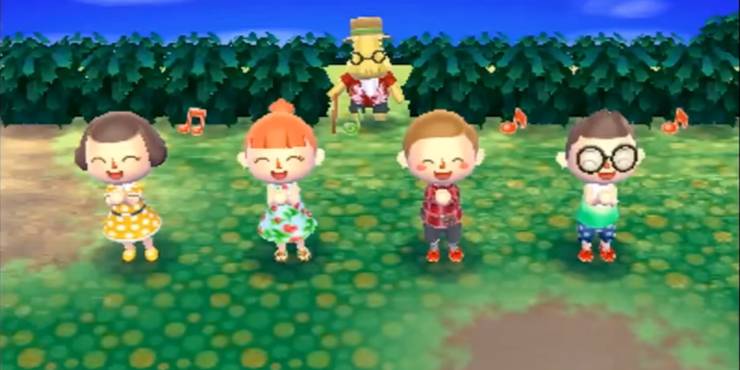 In Animal Crossing: New Horizons, you ran away to your private island. In New Leaf, you ran away from being mayor to go visit Tortimer Island. When you arrived at this island getaway, you were met by a beach resort soundtrack full of sunshine and summer vibes. The steady beat of the percussions, the happy music of the steel drums, and the soft tones of the wind instruments made up this song.
The version played at night had the soothing sounds of a guitar and the soft clicks of drums. Either way, this song made you feel like you were really meant to relax and forget about your problems while you were in this little piece of paradise.
Lake Lapcat: Plessie Version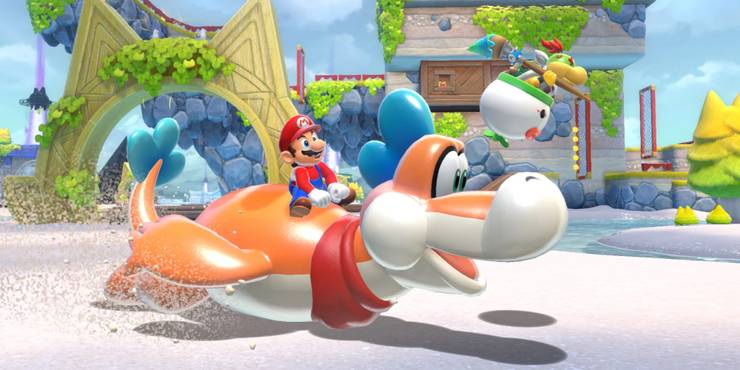 Mario discovers Lake Lapcat in Bowser's Fury. It is a cat-themed world. It has enemies, hurdles, and cats that are all cat-themed. Plessie is also there.
Plessie not only lets you get across the water quickly, but she also sings the world's main song in a fun, summery way. An upbeat string and brass version of Lake Lapcat will play whenever you ride Plessie. It will tell you to enjoy the aqua-blue waves, the bright sun, and all the secret cat collectibles.
Isle Delfino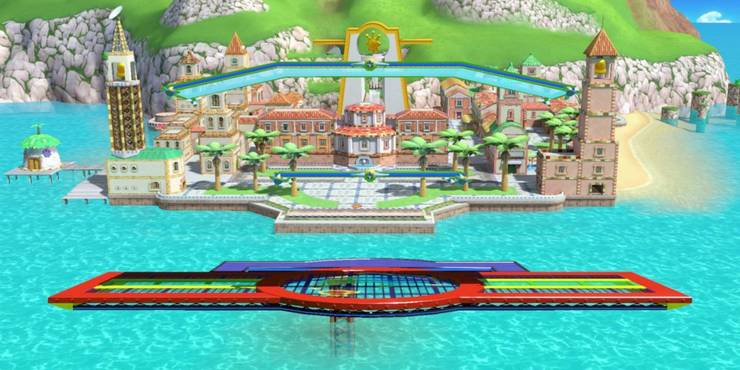 Isle Delfino is the perfect summer song because it reminds you of all the best things about being outside in the sun. This Tunnel Rush song makes you want to get up, run, and side-jump off walls with its beautiful accordion and happy strings.
Another thing is that this song is well-known; it's been used in other Mario games and even the Super Smash Brothers series. Even though Mario has a lot of problems in Super Mario Sunshine, this tune makes you feel happy.