The Divinity series is what Larian Studios is known for, even though Baldur's Gate 3 is getting a lot of attention. Which ones are fun to play?
From 2002 to now, Larian Studios has been bringing back the glory of pen-and-paper RPGs made into video games. Many people would say that Divinity: Original Sin and Divinity: Original Sin 2 gave the company the credit it gets for bringing RPGs back to life. The studio has also made educational and casino games in the past, but they won't be mentioned here because they aren't as important to the way the studio is currently developing games.
You're in for a treat if you've never heard of Larian Studios before playing Baldur's Gate 3. We've put all of the developer's games in order from worst to best. Larian Studios is clearly on the rise thanks to the huge success of their most recent game. Here are all of their other great games.
Beyond Divinity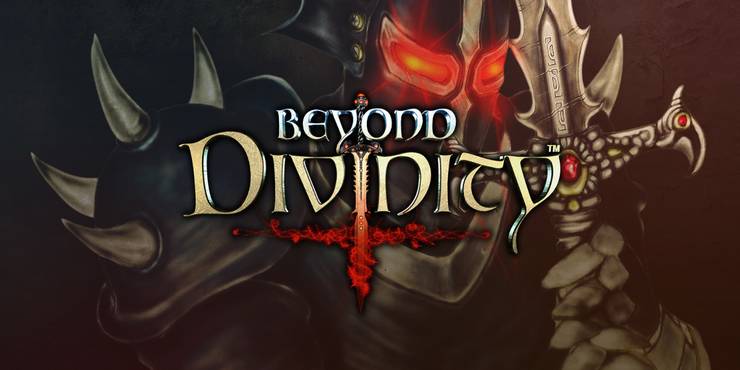 Release Date: April 2, 2004
When Larian Studios launched the follow up to their first CRPG, reviews were mostly mixed, with a few fair criticisms. This sequel didn't have as much polish as the first game in the series, Divine Divinity. This was Larian Studios' first mistake in terms of timing. Beyond Divinity, on the other hand, shows that Larian Studios wasn't afraid to try new things with the series.
The games we know and love today have things like pausing battles and letting you control more than one character. In contrast to Divine Divinity, all of the conversation in this game is voiced as well. We might have put this higher on our list if the voice acting was better and the frustrating difficulty spikes and need to keep two characters living, since losing one would mean the game was over. It might get a remaster or remake in the future, along with the one that came before it.
Divinity 2: Ego Draconis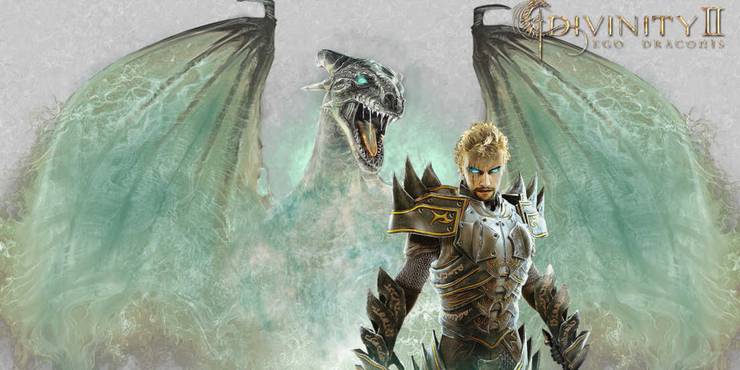 Release Date: November 20, 2009
In 2009, Divinity 2: Ego Draconis came out just in time for the holidays. It doesn't matter if you played this game when it first came out or just now; you will either love or hate it. Fans of this book tend to fall into different groups based on how much they like not being held hands. It's a fun action RPG once everything calms down, though.
This console version of the series is boring to level up in because quest-critical things are hard to find, and enemies disappear after being killed. Ego Draconis is still a lot of fun and shows a lot of potential, even with all of these problems. The game's controls are pretty smooth for its time, and you can use your favorite fighting style to its best. You can also turn into a dragon and fly around, which is cool. Compared to Larian's other games, this one isn't very good, but it's still fun to play.
Divinity 2: Flames of Vengeance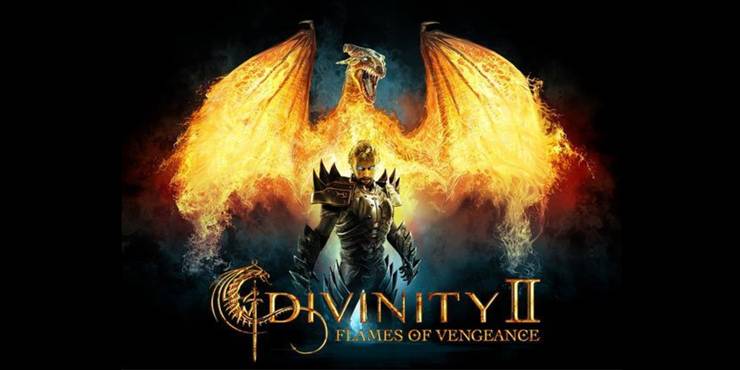 Release Date: November 12, 2010
As an add-on to Divinity 2: Ego Draconis, Divinity 2: Flames of Vengeance came out without much notice. It got mostly average to good reviews, which is a pretty good reflection of its total quality. In the short run, that is still the case, but you could be forgiven for seeing this as a missed opportunity to deliver on huge potential.
If you play Divinity 2 on a harder setting, the early fighting is sometimes unfair and frustrating. Even though many of Ego Draconis's complaints about the main game are also true for this update, a lot of problems with the main game were fixed so that it was playable again. Even though it's not perfect, this action RPG made even more fun and solidified its place among Larian Studios' good games.
Divinity: Dragon Commander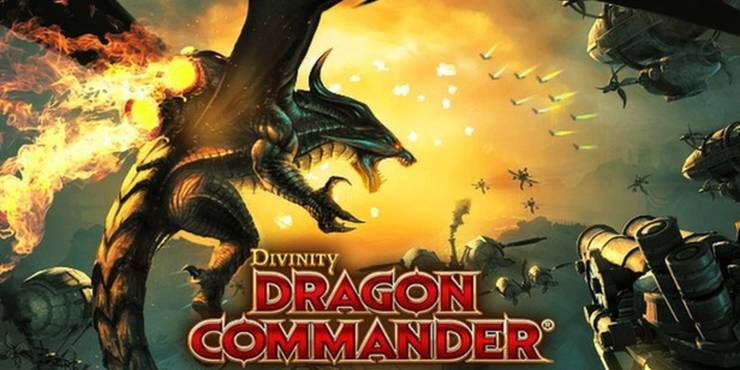 Release Date: August 6, 2013
Divinity: Dragon Commander got mostly good reviews when it came out, but some were bad too. This game is like a mix of Total War and Command & Conquer set in the Divinity world. It also has some third-person dragon action. Some people might not like how the game rules and features are thrown together so quickly, but if you're at all interested in that kind of mix, Dragon Commander is the game for you.
Larian Studios does a great job with writing the advisors and generals that help you in the game. Sometimes they are just plain funny. Divinity: Dragon Commander can also be played over and over because the tracks can go in different directions and the game is mostly fun to play. This one had one of the most annoying starts to a Larian game, so make sure you don't expect too much before you start.
Divine Divinity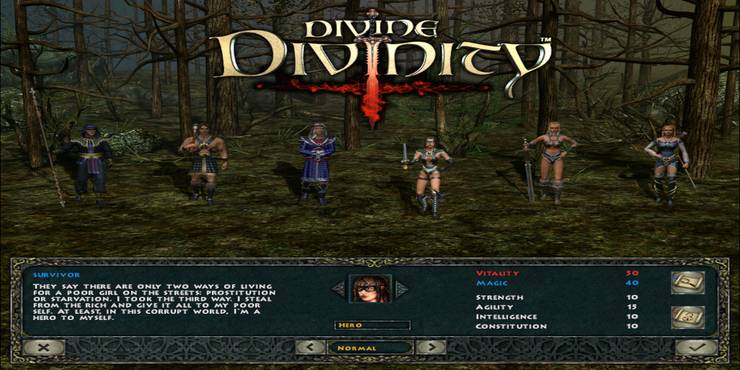 Release Date: August 2, 2002
A lot of people think that Divinity: Original Sin started the series, but the Original Sin games are actually prequels to this game. Both critics and fans said it was a work of love, even though it had some flaws.
Even though it's clearly a product of its time, this game sets the stage for many popular Divinity elements. These include a story that doesn't follow a straight line and early examples of being good at making people that live in a world. It's true that Divine Divinity is an old RPG, but it should be treated like a valuable treasure instead of just another old game.
Divinity: Original Sin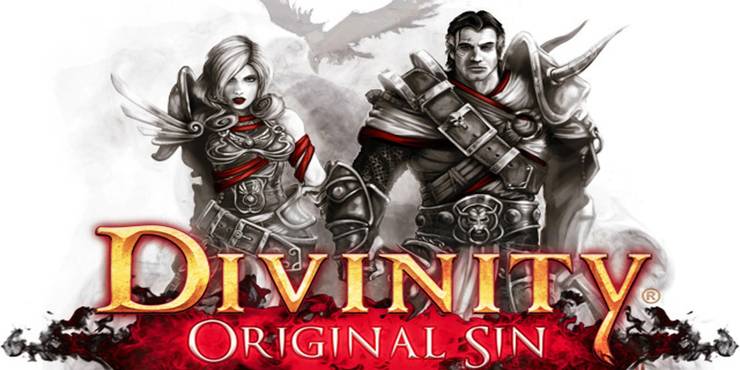 Release Date: June 30, 2014
Divinity: Original Sin might be one of the most important games of our time, and everyone should pay attention to it. Fans and reviewers alike had nothing but good things to say about it when it first came out. This game brought back the world of old-school role-playing games (RPGs) in a smart, fun, and up-to-date way that gave the genre new life for the computer.
It's true that the same company has made better games with the same systems and world-building, but there's not much reason to skip this one. Gamers will think about each choice for a long time after they turn off their gadget. Even though the Definitive Edition makes this game perfect now, it was the start of Larian Studios' big success, and that alone makes it worthy of a lot of respect.
Divinity: Original Sin Enhanced Edition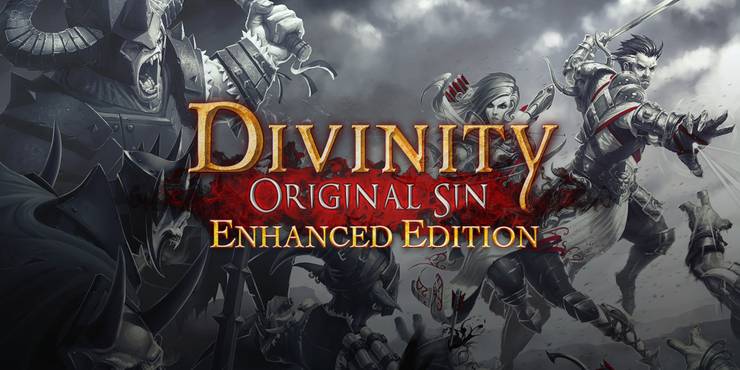 Release Date: October 27, 2015
Divinity: Original Sin Enhanced Edition got a lot of praise as soon as it came out, and fans loved being able to play the popular RPG with a controller. A lot of people have complained that Baldur's Gate III doesn't have this feature.
The story and gameplay aren't as good as the sequel, but that's not really a complaint since the sequel is one of the best in those areas. Larian Studios showed that an RPG that came out on PC can not only work on platforms, but also do really well on them. Larian Studios took advantage of the fact that they were the only company making games in this genre for a year after Divinity: Original Sin came out with this one.
Divinity: Original Sin 2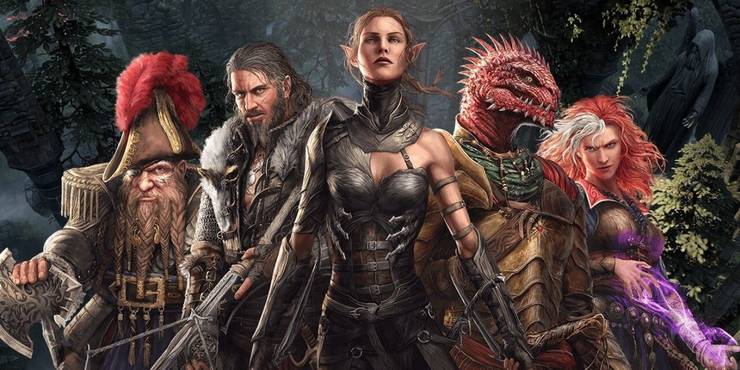 Release Date: September 14, 2017
As soon as Divinity: Original Sin 2 came out, it was hailed as a classic and an RPG gem that no one even remotely interested in the genre should miss. This RPG is so good that it should be on any list of games that everyone should play and get lost in.
One of the many great things about Divinity: Original Sin 2 is that it has a realistic feel to it, with choices that have consequences and no perfect ends. The technical side of the game is also great. There is a lot of detail in the party system, and fighting is fun. Even if you lose an important fight, it never feels like it's not fun. Also, the attention to detail will make you want to explore every part of the world, as each stone hides a secret or a story thread.
Divinity: Original Sin 2 Definitive Edition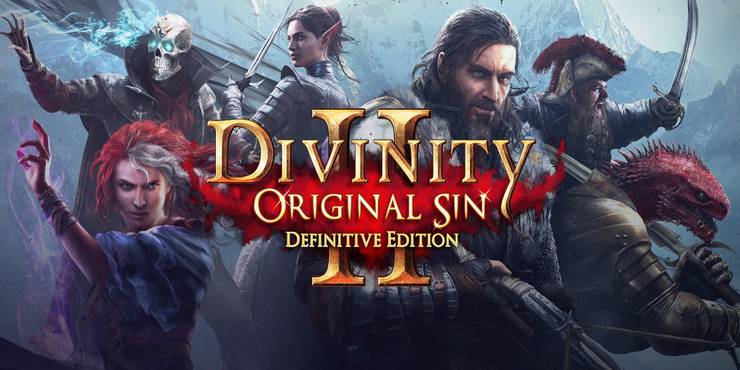 Release Date: August 31, 2018
Divinity: Original Sin 2 was an old-school RPG that came out in 2018 for the newest version of consoles. Also, Larian Games changed some parts of the story and added a new PVP mode called "arena" while keeping the best parts of the original game.
Larian Games not only made the first game better, but they also added more value and made it better. The main part of Spacebar Clicker is still great, with great mechanics, worldbuilding, and personalities that feel real. At the very least, this version of Divinity II shows how support and care after the game comes out can make a great game almost perfect.
Baldur's Gate 3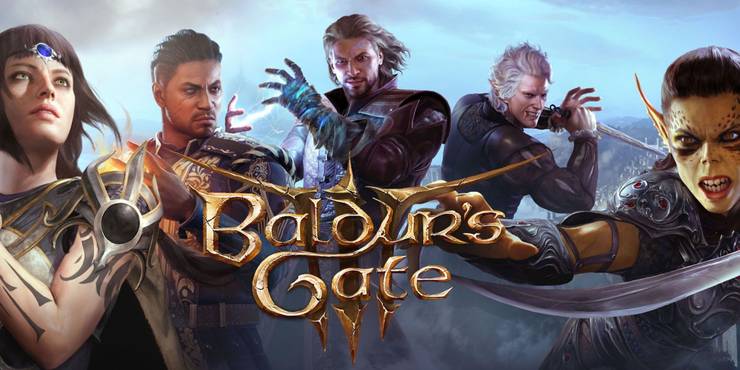 Release Date: August 3, 2023
Few people have been able to avoid all the amazing buzz, praise, and well-deserved praise about Baldur's Gate 3. Without a question, this was Larian Studios' most important work at the time. The game takes ideas from all of the studio's other games and does a great job with them. Larian does what it does best, which is coming up with new ideas while keeping its skills front and center. This is its best work yet.
Larian took over the series for the third game, which is even more amazing than making a great combat system, a world that you can get lost in, deep characters, and funny moments. This shows how good the company is at taking a setting from another game and giving it their own style. There are a lot of things that make Baldur's Gate 3 so great, but one thing that can be said is that its success has made AAA companies more aware of how good their own games are. As an independent creator, it's a great thing to have on your page.